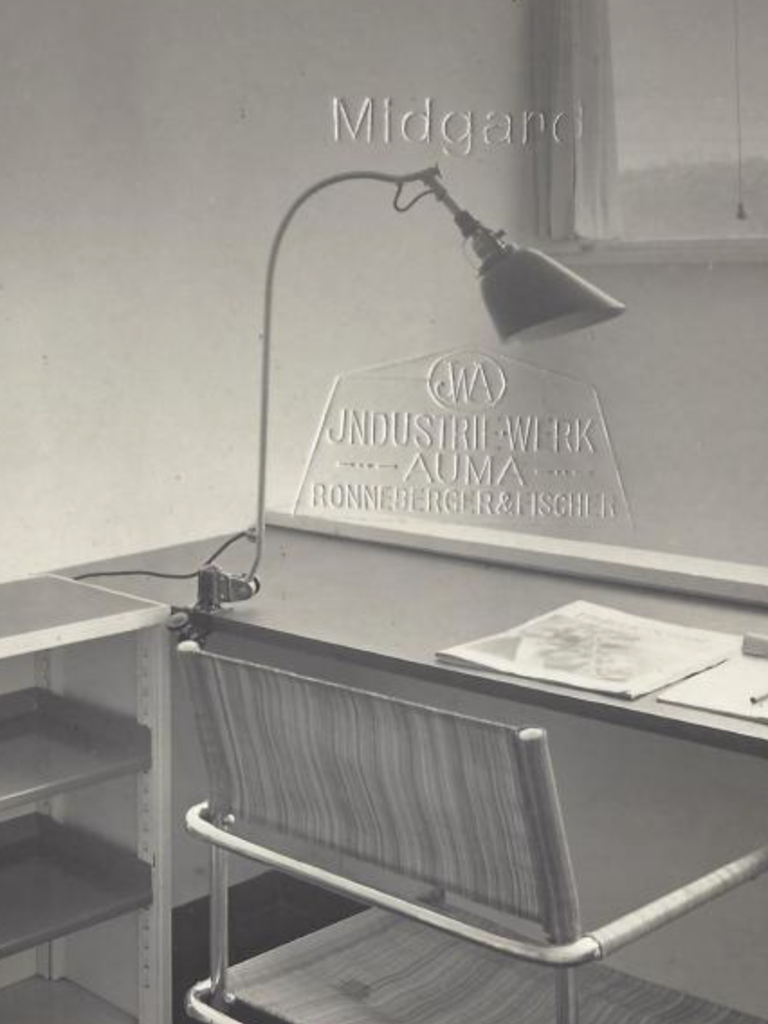 midgard TYP 113
lenklampe (steering lamp)

the most famous draft of curt fischer / midgard should be the 'peitschenleuchte', TYP 113, which was one of the very first serial produced adjustable lamps of the world.
the TYP 113, also called ´steering lamp´ or ´lenklampe´ by curt fischer, has been a true innovation during the early 1920s: designed by fischer to reduce the shadows, the typical ceiling-mounted elektic lampshades left on work-desks.
this was also recognized by walter gropius. he equipped the bauhaus in several situations with midgard TYP 113. in the biography of the bauhaus artist marianne brandt you can read:
"We later envied the inventors of the midgard lamp's arm. our lamps were adjustable too, but they simply weren't as elegant."
marianne brandt
for midgard´s 100th anniversary, the TYP 113 will be manufactured by using original techniques and materials. available up from 2019.