100 Jahre lenkbares Licht – Ursprung und Aktualität beweglicher Beleuchtung
100 years directional lighting – origin and relevance of directional lighting

Exhibition at MAKK – Museum für Angewandte Kunst Köln
14.01. to 24.02. 2019
The exhibition showcases the evolution of midgard lamps as well as demonstrating the development and patents of various manufacturer.
An examplary timeline deals with these milestones of directional lighting.

Special opening times during the imm cologne and Passagen
Monday to Sunday, from 10am to 9pm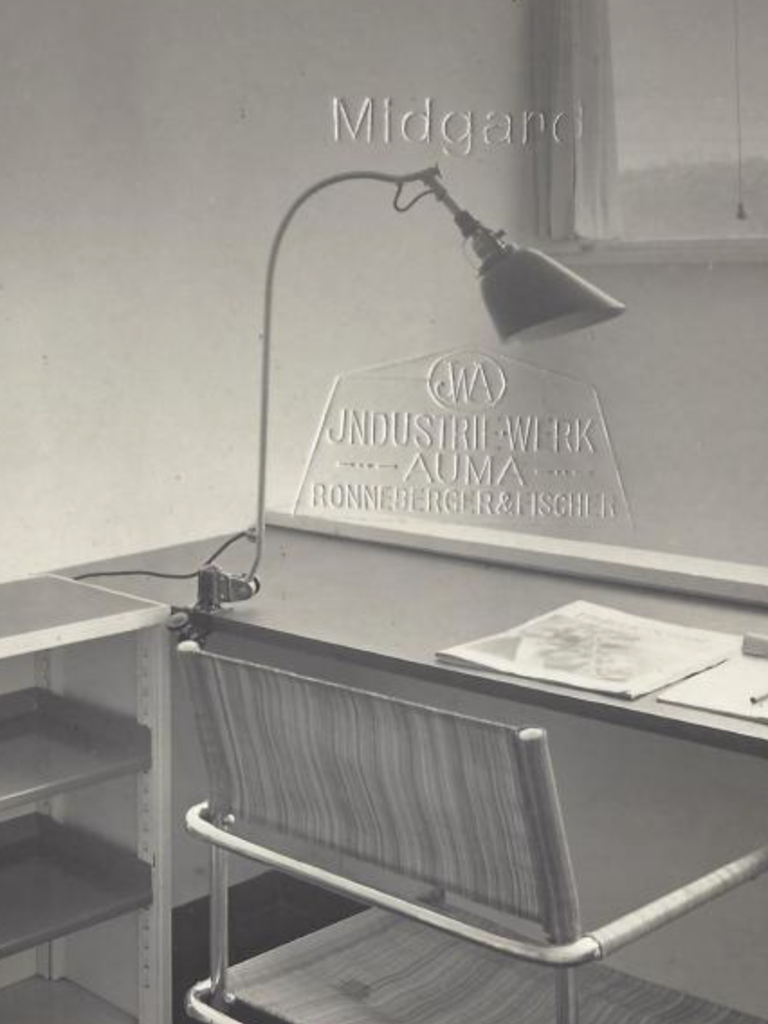 for midgard´s 100th anniversary, the TYP 113 will be manufactured by using original techniques and materials. available up from 2019.